Tottenham Hotspur is home to some of the Premier League's biggest stars.
Harry Kane, Gareth Bale and Son Heung Min are amongst Tottenham Hotspur's highest earners.
Currently sitting in second position in the 2020-21 Premier League table, Tottenham Hotspur are looking to mount a serious title challenge.
The recent transfer window saw Jose Mourinho add considerably to his squad by signing a number of new players. Tottenham Hotspur sit second in the Premier League table this season, having won five of their eight games.
Weekly wages of Tottenham Hotspur's first-team players:
Tottenham Hotspur still largely don't pay some of the wild salaries that some of their other Premier League rivals do, as chairman Daniel Levy prefers to keep a tighter ship.
Without further ado, let's take a look at the weekly wages of Tottenham Hotspur's first-team stars during the current season.
#25 Paulo Gazzaniga – £20,000 per week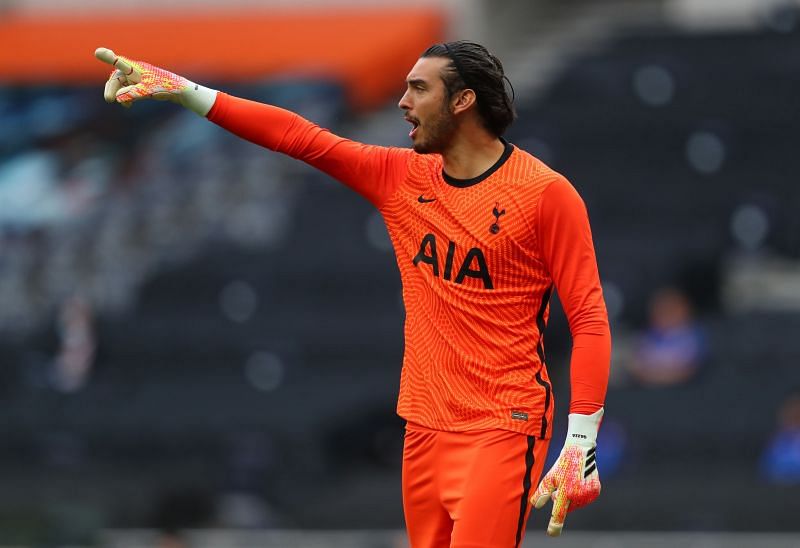 After the 2019-20 season saw him called into action for a long stretch to cover the injured Hugo Lloris, Tottenham goalkeeper Paulo Gazzaniga has since slipped down the pecking order at the London club.
The Argentina international is now at the back of the queue, behind not only Lloris, but new signing Joe Hart too. And the likelihood of Gazzainga making any further appearances for Spurs was also slashed when he was left out of Tottenham Hotspur's Europa League squad.
Paulo Gazzaniga is still a capable goalkeeper, but he may need to leave North London to pursue regular first-team football. Thankfully for him, his current deal expires in the summer of 2022.
---
#24 Japhet Tanganga – £45,000 per week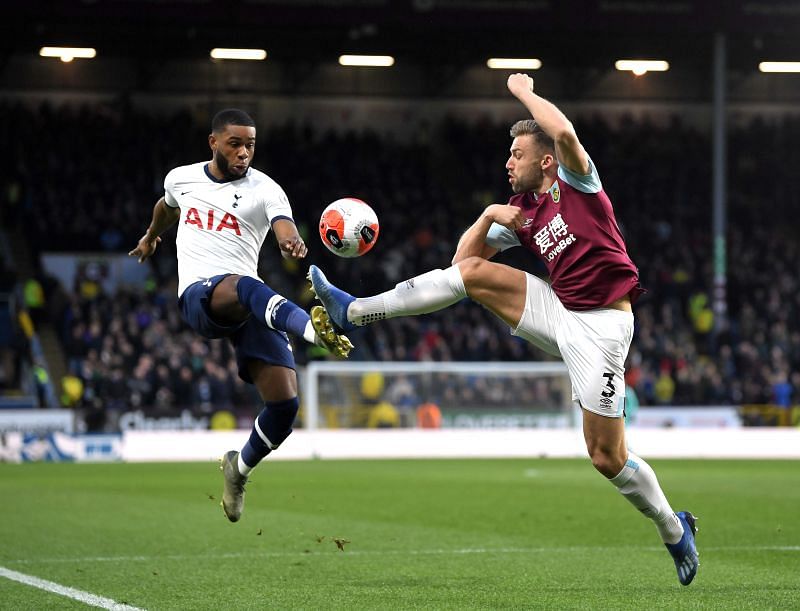 One of the success stories of Jose Mourinho's first season at Tottenham Hotspur, young defender Japhet Tanganga was rewarded with a new contract this summer. He's now committed his future to Tottenham Hotspur until 2025 and has had his weekly wage upped to £45k per week.
However, injuries have hampered Tanganga's development since signing his new deal. He's made just one appearance for Tottenham Hotspur in the 2020-21 season but is now back in training and will be hoping to break back into the first team soon. As a highly versatile player, it's very likely that his chance will come.
---
#23 Joe Hart – £45,000 per week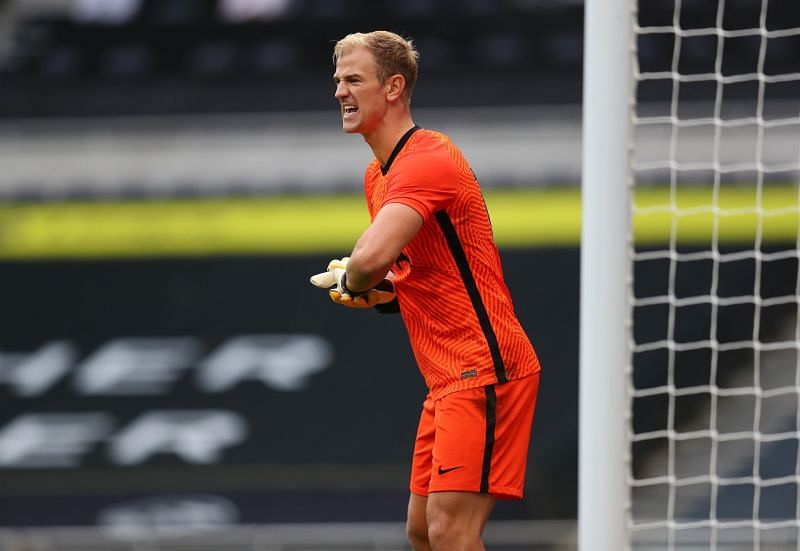 The football world was shocked when Tottenham Hotspur bought veteran goalkeeper Joe Hart on a free transfer this August, in one of the most surprising transfers of 2020. However, it's safe to say that the deal has paid off for Spurs so far.
Not only has Hart brought plenty of valuable experience to Tottenham Hotspur, but he's also shown himself to be an able deputy to Hugo Lloris in the Europa League as well. And with a weekly wage of just £45k per week, Hart is also not costing the club all that much. Basically, his signing was one that made sense from multiple angles.
---
#22 Harry Winks – £50,000 per week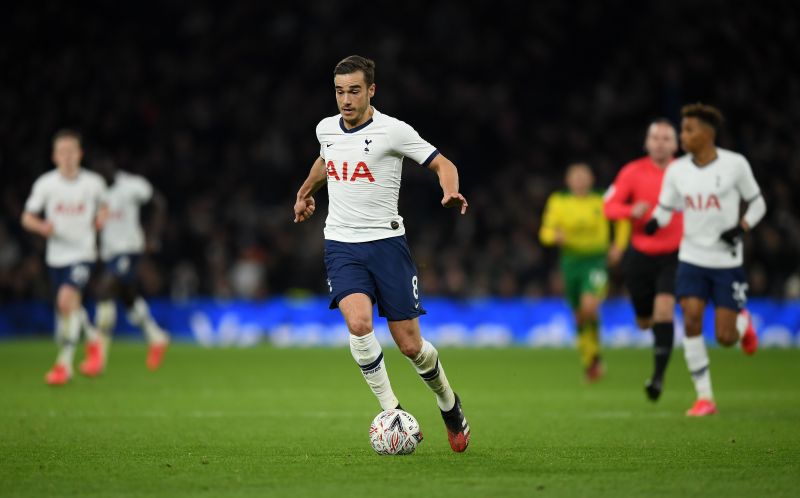 Since the arrival of Pierre-Emile Hojbjerg in North London, Harry Winks has seen his first-team chances lessen somewhat. However, the metronomic midfielder remains a major part of Jose Mourinho's plans, as he's already made seven appearances in the current campaign.
Winks' current £50k-per-week deal reportedly runs until 2024, meaning that he's got plenty of time on his side to establish himself as a firm starter at Tottenham Hotspur. With more consistency, he could definitely displace Moussa Sissoko to play alongside Hojbjerg as part of Spurs' deep-lying midfield.
---
#21 Gedson Fernandes – £55,000 per week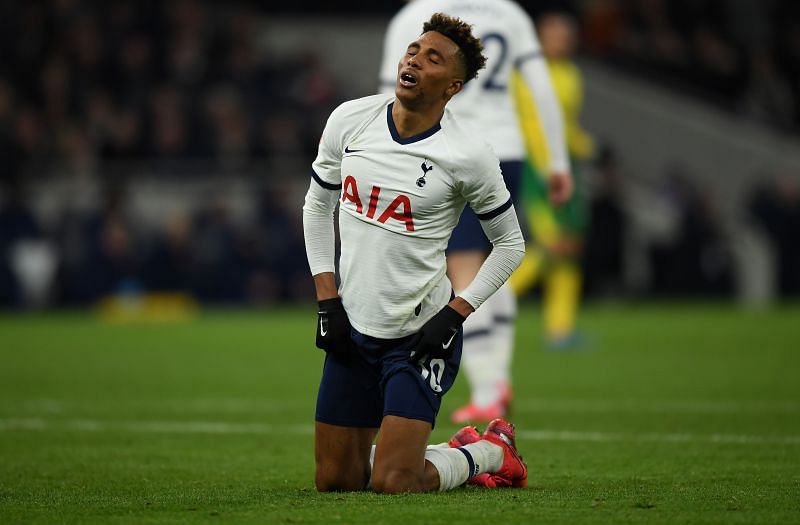 One player who may not be at Tottenham Hotspur for too long is Portuguese midfielder, Gedson Fernandes. The versatile 21-year old, who reportedly earns £55k per week at Spurs, is on loan at Benfica till the summer of 2021 after failing to make an impact in North London since his arrival last January.
Fernandes has simply not been able to establish himself as a first-teamer at Spurs, and with competition for places now tougher than ever at the club, it's hard to imagine him breaking through. The fact that he's been left out of Tottenham Hotspur's Europa League squad only makes things trickier in this regard.
Jose Mourinho has recently mentioned that Fernandes may head back to Benfica before his loan deal ends, and that could be the best thing for all parties now.
---
#20 Danny Rose – £60,000 per week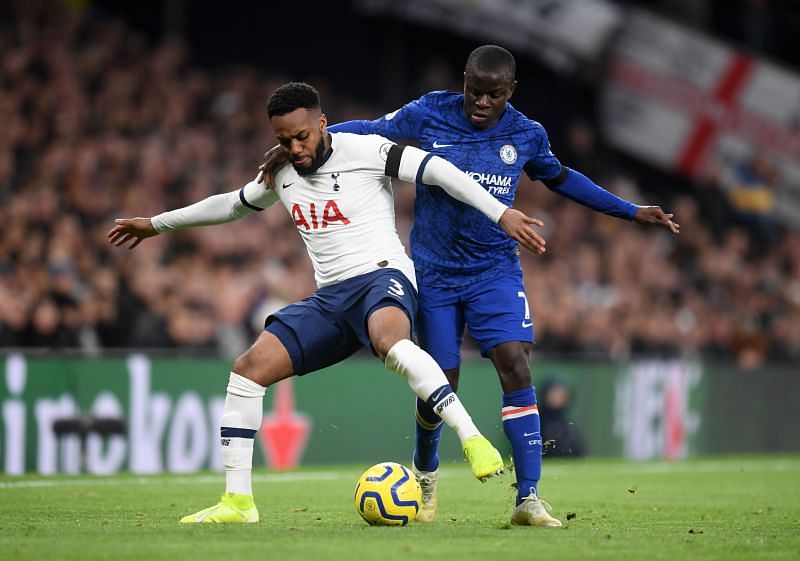 At this stage, it's almost certain that Danny Rose will not be staying at Tottenham Hotspur once his current £60k-per-week contract expires in the summer of 2021. In fact, if the club could manage to offload the left-back in January, all parties would definitely be happy.
It'll be a sad ending to Rose's Tottenham Hotspur career, though. Only a few years ago, he was seen as a key player for Spurs and also one of the Premier League's top full-backs. However, he doesn't even have a squad number now and has been forced to train with Tottenham Hotspur's youth team.
---
#19 Ben Davies – £60,000 per week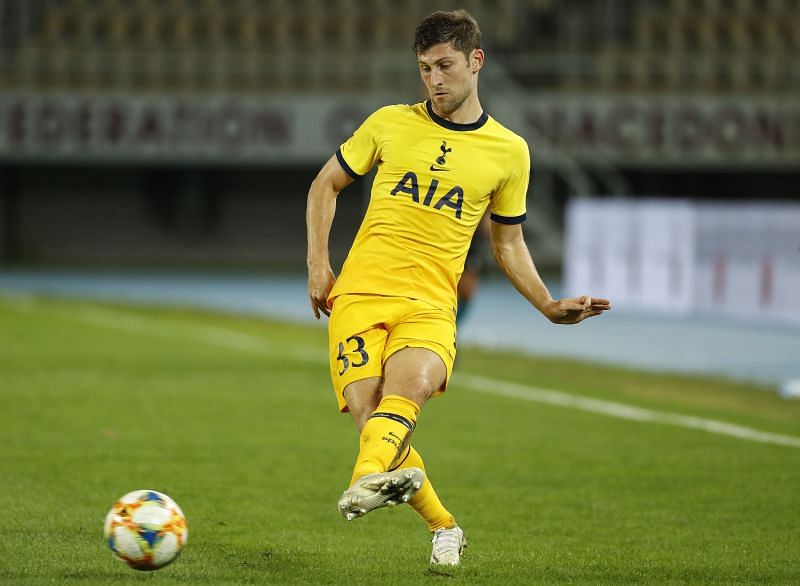 Wales international Ben Davies was handed the same wage as that of another left-back Danny Rose when the former signed his most recent deal with Tottenham Hotspur. However, it's safe to say that Davies has proven himself to be far more useful to Jose Mourinho than the former England international.
Not only does Davies rotate with Sergio Reguilon in Tottenham Hotspur's left-back spot, but Mourinho has also deployed him as a left-sided centre-back at times too. At 27, Davies is one of Tottenham Hotspur's most experienced campaigners and looks to play a pivotal role in their potential title challenge this season.
---
#18 Matt Doherty – £60,000 per week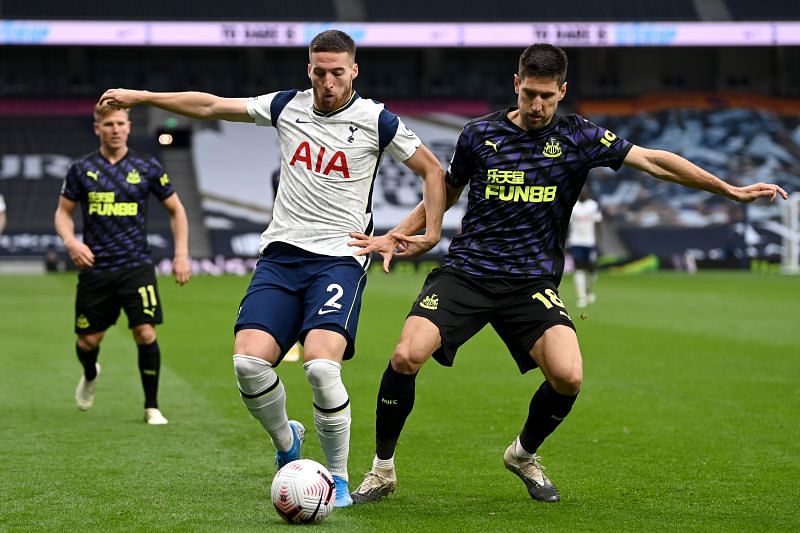 One of this summer's new signings, Matt Doherty cost a bargain £15m from Wolves, and his wage is also a relatively low £60k per week. However, he's made a total of eight appearances this season and is already seen as one of Jose Mourinho's key men.
Much admired by the Portuguese boss for his aggression and drive as well as for his attacking skills, it's probably fair to say that Tottenham Hotspur fans haven't yet seen the best of Doherty. But if the Irishman recaptures his Wolves form again, he could well become a cult hero in North London.
#17 Davinson Sanchez – £65,000 per week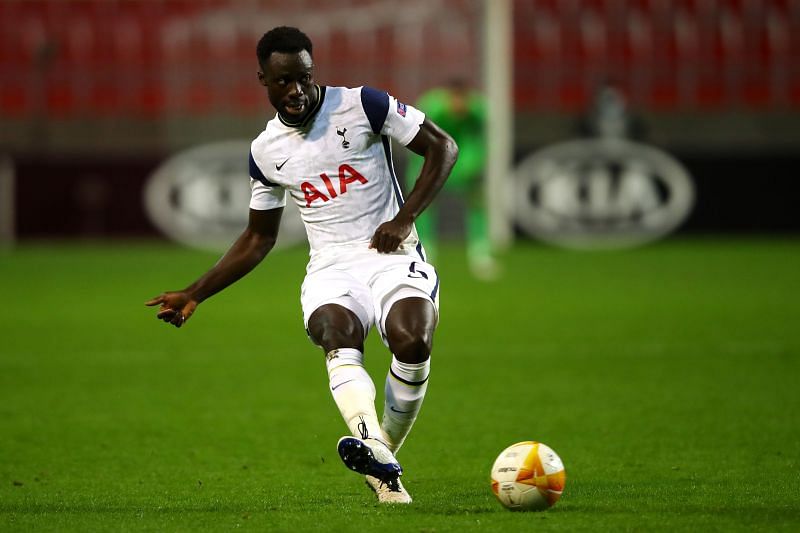 The 2020-21 season may still be in its early days, but it's already been an up-and-down campaign for Davinson Sanchez. The Colombian started well and appeared to be one of Tottenham Hotspur's first-choice centre-backs, but mistakes against Manchester United, West Ham United and Royal Antwerp have seen him fall behind the pecking order at Spurs.
At 24, Sanchez is still young enough to improve and he does offer something – pace – that the other centre-backs at Tottenham Hotspur don't. In other words, he could easily make it back into Mourinho's first-team in the near future. With a contract running until 2024, Sanchez has got time to do so.
---
#16 Pierre-Emile Hojbjerg – £65,000 per week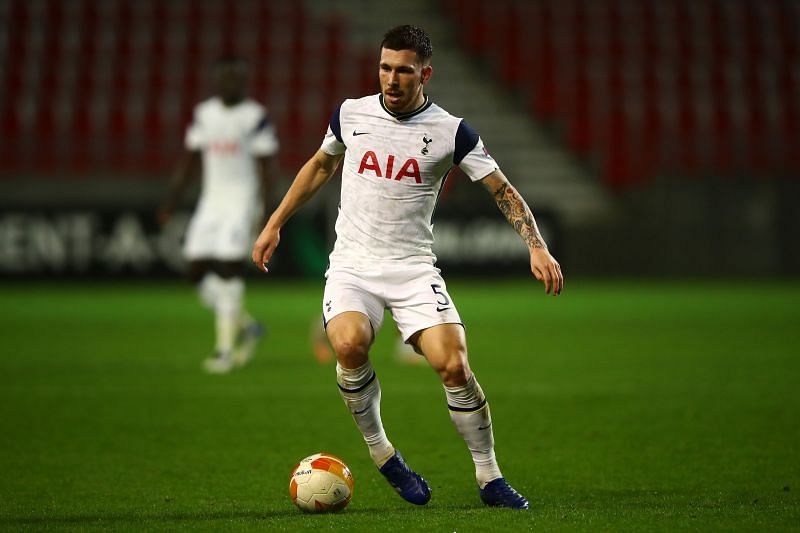 Tottenham Hotspur fans weren't all that excited by the £15m acquisition of midfielder Pierre-Emile Hojbjerg from Southampton in the summer. However, after a number of commanding performances in a holding midfield role, the Danish international has quickly become a firm fan favourite in North London.
A tough tackler who also has a sublime range of passing, Hojbjerg has looked like the missing part of the puzzle for Tottenham Hotspur under Jose Mourinho. Alongside Harry Kane and Son Heung Min, it's arguable that the Dane is now irreplaceable – making his £65k-per-week wages look like an absolute bargain.
---
#15 Giovani Lo Celso – £70,000 per week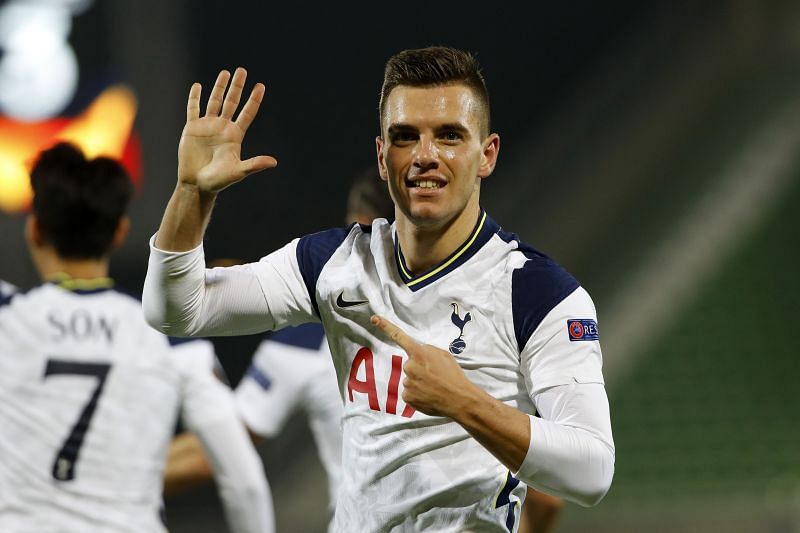 Argentine midfielder Giovani Lo Celso joined Tottenham Hotspur in the summer of 2019 and has a contract with the club that runs till 2025. After establishing himself in the Spurs' first team, he looked set to become a key man under the tutelage of Jose Mourinho.
However, niggling injuries and questions around his fitness have meant that Tottenham Hotspur fans have yet to see the best of Lo Celso in the 2020-21 season.
Prior to the recent international break though, he appeared to be regaining his best form; he starred in the recent Europa League win over Ludogorets, which makes it likely that he could be back on track very soon.
---
#14 Serge Aurier – £70,000 per week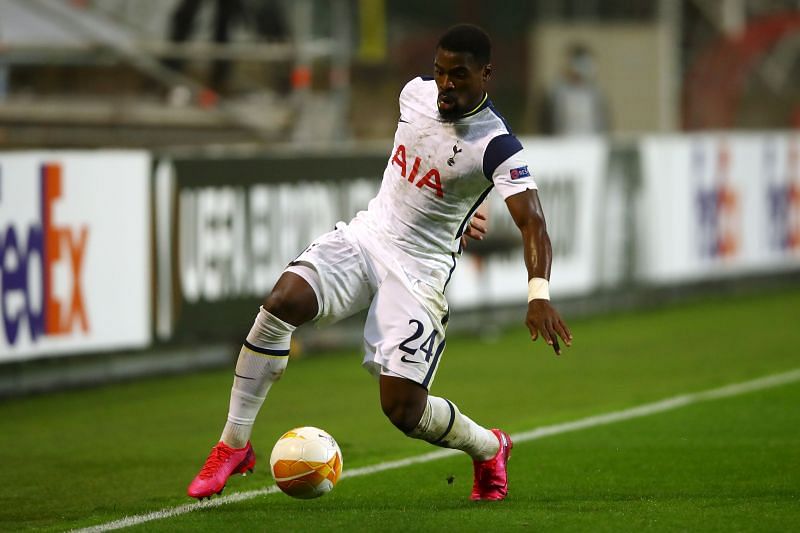 When Tottenham Hotspur signed Matt Doherty as their new right-back in the summer of 2020, it looked like Serge Aurier's time in North London was coming to an end. Criticised for his poor discipline throughout the 2019-20 campaign, the Ivorian was linked with a move away from Tottenham Hotspur in the summer.
However, Aurier appears to have instead been inspired by the arrival of Doherty. He's had some of his best matches for Tottenham Hotspur this season – most notably in Spurs' 1-6 win at Manchester United – and appears to have massively improved.
With his contract due to expire in 2022, he may well end up being offered an extension by Tottenham Hotspur soon – something that seemed unthinkable just a few weeks ago.
---
#13 Steven Bergwijn – £75,000 per week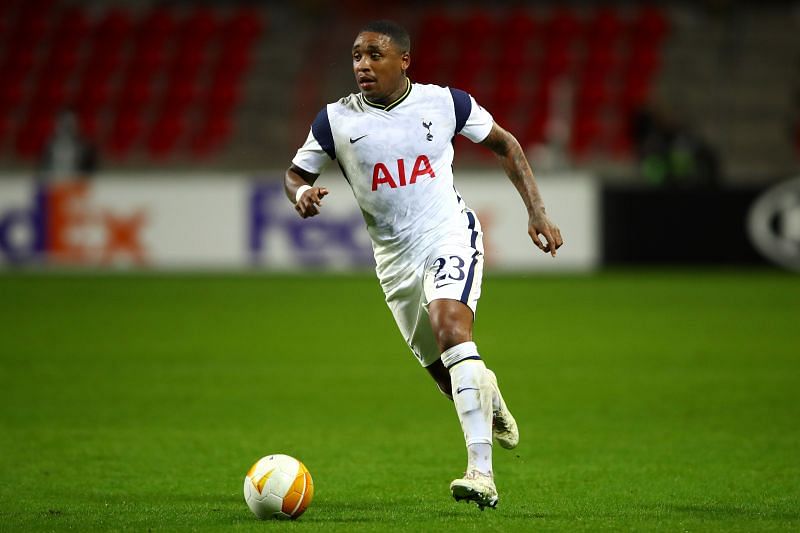 Signed from PSV Eindhoven in January 2020, Steven Bergwijn had an immediate impact at Tottenham Hotspur when he scored the opener on his debut in Spurs' brilliant 2-0 win over Manchester City. Since then, the 23-year old Dutchman has been in and out of the Spurs first team, though, and has been somewhat overshadowed by some of his other teammates.
However, with a contract that runs until 2025, Bergwijn still has plenty of time to become a key player in North London. Given his young age in comparison to some of his teammates in the same position, it's likely that the Dutchman's future at Tottenham Hotspur remains a bright one.
---
#12 Moussa Sissoko – £80,000 per week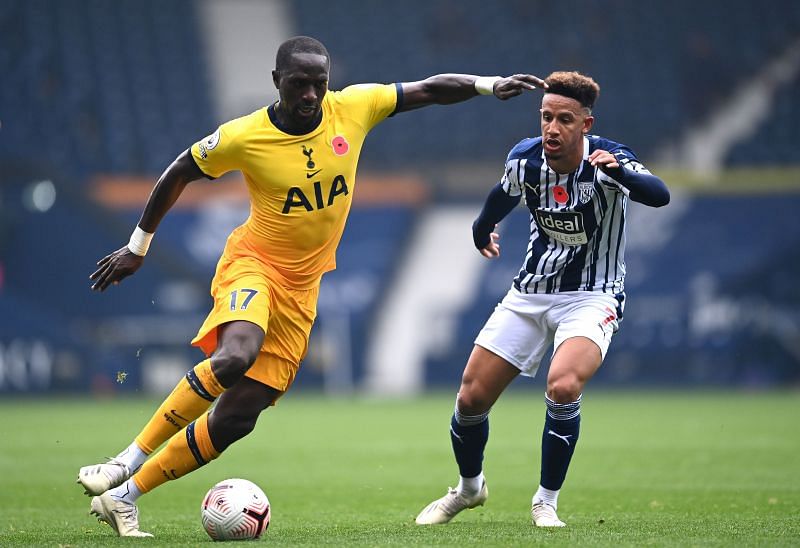 Despite the acquisition of a bevvy of new players by Tottenham Hotspur, Moussa Sissoko has remained one of Spurs' key men under Jose Mourinho. The Frenchman – who signed his £80k-per-week deal a year ago – has been preferred to the likes of Harry Winks to play alongside Pierre-Emile Hojbjerg in the centre of Tottenham Hotspur's midfield.
Spurs fans often get frustrated with Sissoko's lack of end product, but it's clear that he's much admired by Mourinho. And it's easy to see why: his high workrate, ball-carrying abilities and seemingly unlimited stamina. At the age of 31, it wouldn't be a surprise to see Sissoko stay at Tottenham Hotspur for a little longer.
---
#11 Erik Lamela – £80,000 per week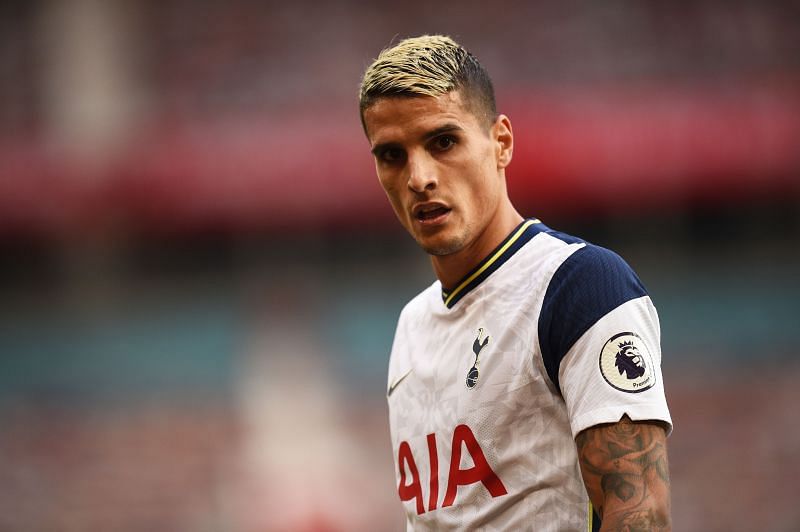 One of Tottenham Hotspur's longest-serving players, having signed with the club in the summer of 2013, Erik Lamela has never quite reached the heights that were envisaged of him. However, the Argentine has still been an excellent player for Tottenham Hotspur and remains one of Jose Mourinho's key men.
The veteran player has been involved in a number of big wins this season – most notably the 1-6 hammering of Manchester United. And with tremendous creative skills as well as a highly combative attitude, it's easy to see why Lamela is a firm favourite with Tottenham Hotspur fans.
---
#10 Toby Alderweireld – £80,000 per week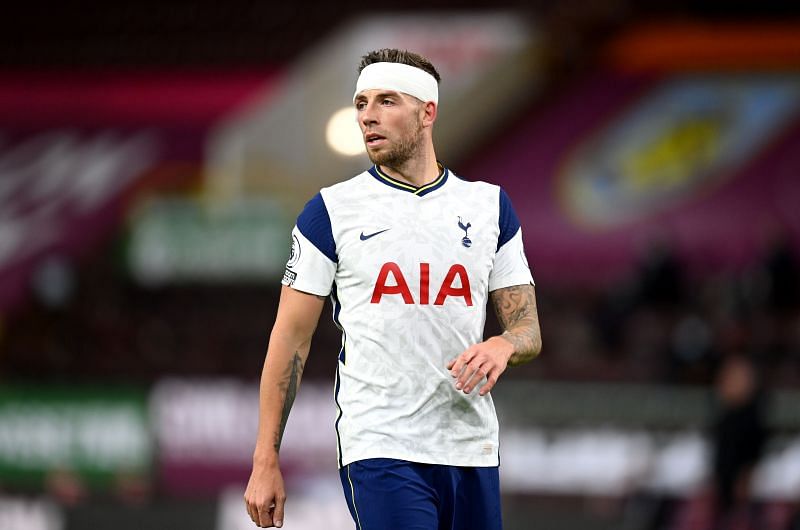 A year ago, it looked certain that defender Toby Alderweireld would depart Tottenham Hotspur, as his contract would have expired in the summer of 2020. However, the Belgian surprised everyone by inking a new deal at the club last December, one that is worth a reported £80k per week. The new deal will keep Alderweireld in North London until 2023.
Since then, the Belgian has been as strong and consistent as ever at the heart of Tottenham Hotspur's defence. He rarely makes errors despite his waning pace, and last season he scored the winner against Spurs' bitter rivals Arsenal, earning him a place in the hearts of Tottenham Hotspur fans forever.
---
#9 Sergio Reguilon – £80,000 per week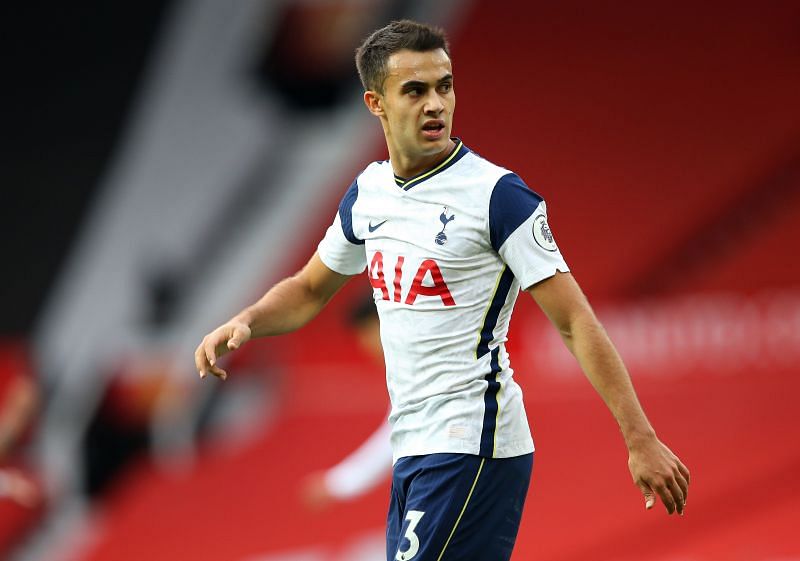 A new acquisition during the recent transfer window, Sergio Reguilon brought a big reputation to Tottenham Hotspur from his time in Spain with Real Madrid and Sevilla. One of La Liga's top full-backs last season, he has quickly become a fan favourite in North London too.
Reguilon has played six matches for Tottenham Hotspur this season and has already picked up two assists. The 23-year old – who reportedly earns £80k per week – is one of Jose Mourinho's most exciting new signings. And with a contract that runs until 2025, it's expected that he will become a key player for Tottenham Hotspur in the years to come.
---
#8 Lucas Moura – £80,000 per week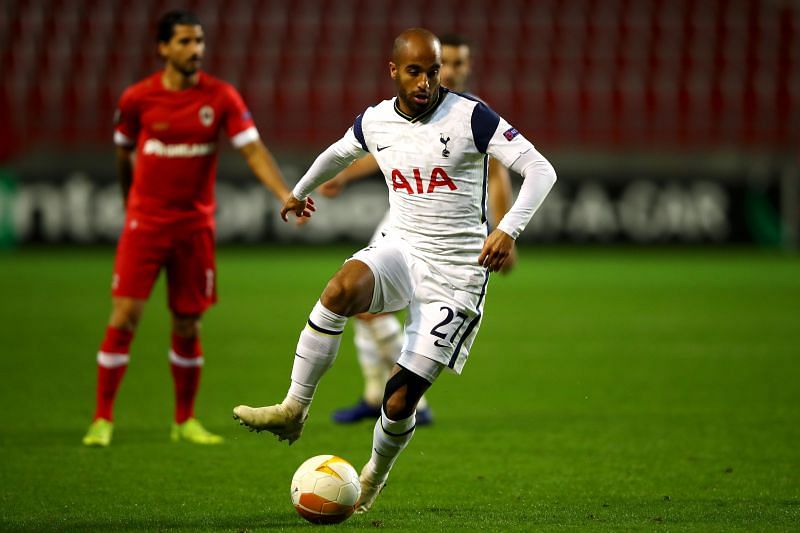 Although some Tottenham Hotspur fans still become frustrated with his inconsistency, Lucas Moura remains a key player for Jose Mourinho. The Brazilian has already made 14 appearances during the 2020-21 campaign and has four goals to his name.
Lucas Moura might not reach the heights of his famous Champions League hat-trick against Ajax again, but his pace, dribbling skills and finishing ability still make him a handful for any defence. And with a contract that runs until 2024, Moura should have plenty of chances to help Tottenham Hotspur in any potential Premier League title challenge.
#7 Eric Dier – £85,000 per week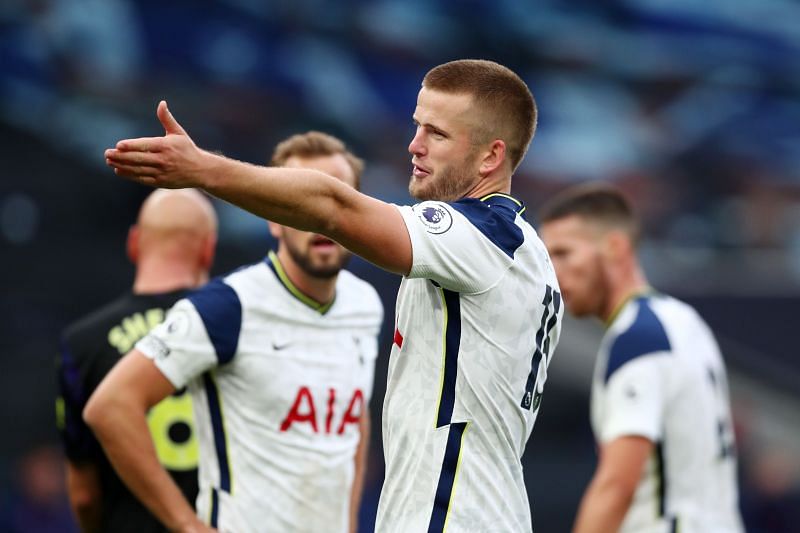 One of the big winners in the Jose Mourinho regime at Tottenham Hotspur, Eric Dier has switched position, moving from a holding midfield berth to become one of the side's first-choice centre-backs. And thus far at least, the switch has paid off, as he's been one of the side's best performers in 2020-21.
It's also paid off for Dier in financial terms, too. The summer saw the England international rewarded for his efforts with a lucrative new deal worth a reported £85k per week, which makes him Tottenham Hotspur's highest-paid defender.
---
#6 Hugo Lloris – £100,000 per week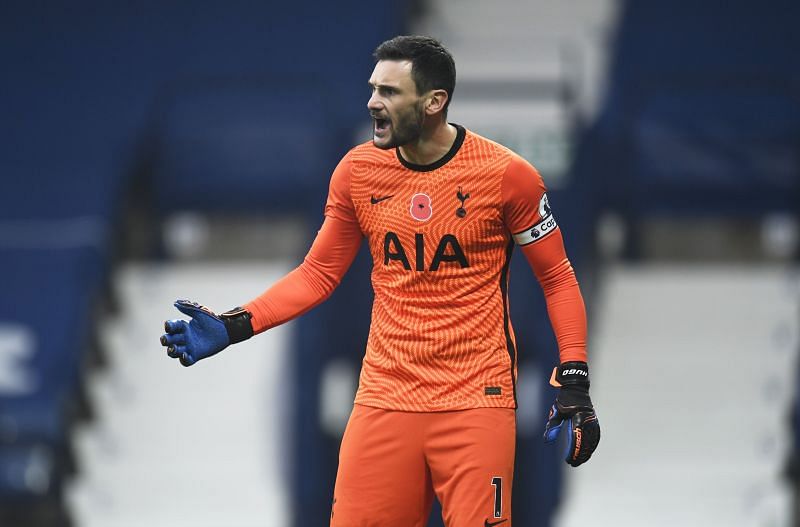 Tottenham Hotspur's current captain, French veteran goalkeeper Hugo Lloris remains one of the Premier League's most reliable shot-stoppers. The current season has seen him in tremendous form, and his saves have been a major reason why Tottenham Hotspur currently have the joint-tightest defence in the Premier League.
With his current £100k-per-week contract set to expire in the summer of 2022, there have been recent reports that Tottenham Hotspur could look to ink a new deal with him sooner rather than later. Given that he's highly paid and is already 33 years old, it's not inconceivable that he could hang up his gloves in North London.
---
#5 Dele Alli – £100,000 per week
England international Dele Alli makes a reported £100k per week at Tottenham Hotspur, making him one of the club's highest-paid players. However, his time in North London could soon be coming to an end.
Dele Alli has only made a handful of appearances for Tottenham Hotspur in 2020-21 and has also struggled for form in recent months.
Given that he's still only 24 years old and was fabulous during Jose Mourinho's early days at the club, there's every chance that he could get back to his best later in the season. However, nagging injuries and questions around his best position simply won't go away. With a contract running until 2024, the club may well choose to cash in on Dele Alli before it gets too late.
---
#4 Son Heung-Min – £140,000 per week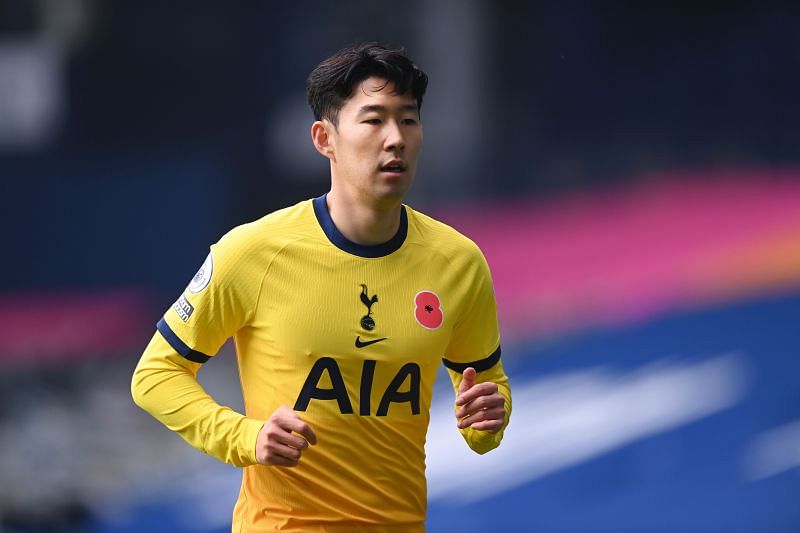 In 2020-21, Son Heung-Min has arguably been Tottenham Hotspur's most outstanding player. The South Korean has been absolutely deadly in front of goal, scoring a total of ten goals in 13 appearances across all competitions. In fact, his eight Premier League strikes put him at the top of the race for this season's Golden Boot.
It's this vein of form that has triggered Tottenham Hotspur to reportedly look to tie the South Korean down to a new contract at the club. Son Heung-Min's current deal with Spurs runs until 2023. But there have been rumours that the club may offer him over £200k per week. That would put him in line with Harry Kane and may lure him to commit his immediate future to the club.
---
#3 Tanguy Ndombele – £200,000 per week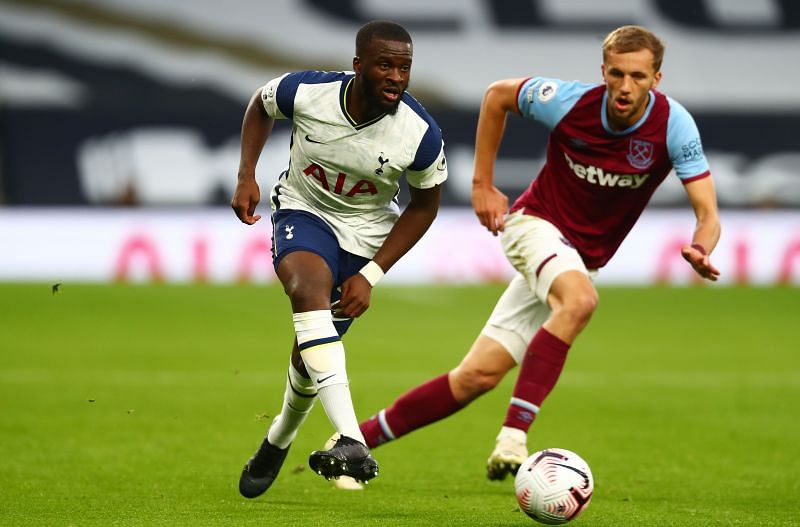 Back in March, it looked like Tanguy Ndombele would go down as an expensive mistake in Tottenham Hotspur's recent history. The club's record £63m signing had largely struggled for traction since his arrival from Lyon, and his form made a mockery of his hefty £200k-per-week contract.
However, 2020-21 has seen Ndombele transform into the player that Tottenham Hotspur fans hoped they would get when he first arrived in North London in the summer of 2019. He's established himself as one of the club's key midfielders, and no other Tottenham Hotspur player possesses the ball-carrying skills that the Frenchman does.
With six Premier League starts to his name this season, Ndombele has well and truly convinced Jose Mourinho of his talents, and that alone could be his biggest achievement to date.
---
#2 Gareth Bale – £220,000 per week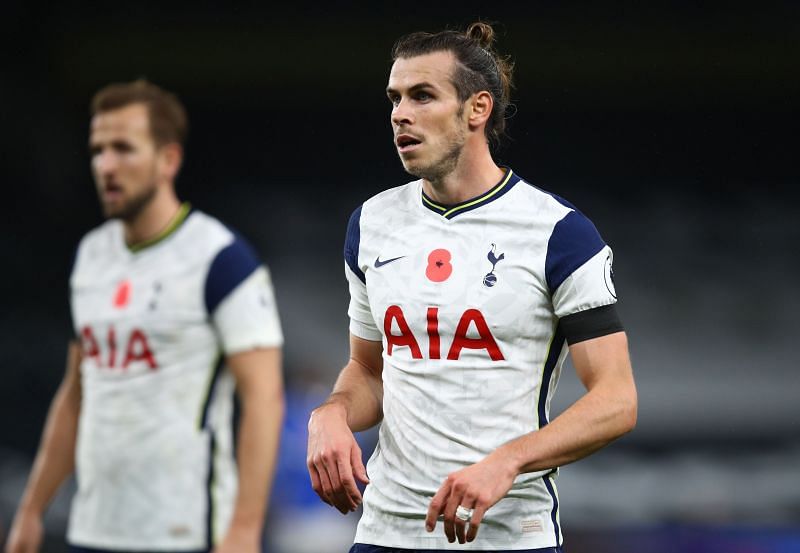 Tottenham Hotspur fans were sent into raptures this September when it was revealed that a deal had been done with Real Madrid to bring Welsh superstar Gareth Bale back to North London after seven years. Bale's current deal with Tottenham Hotspur is a year-long loan, and it's one that financially suits the London club.
According to reports, Tottenham Hotspur are footing £220k per week towards his wages, the rest of which – apparently around £380k – are still being paid by Real Madrid.Advertisementhttps://secureframe.doubleclick.net/container.html?ecs=20201115
Gareth Bale has yet to reach top form since returning to Tottenham Hotspur, as he has only just regained full fitness. However, his recent winner against Brighton was a glimpse of what could be – and if the Welshman could click, he could well help Tottenham Hotspur make a real Premier League title charge this season.
---
#1 Harry Kane – £250,000 per week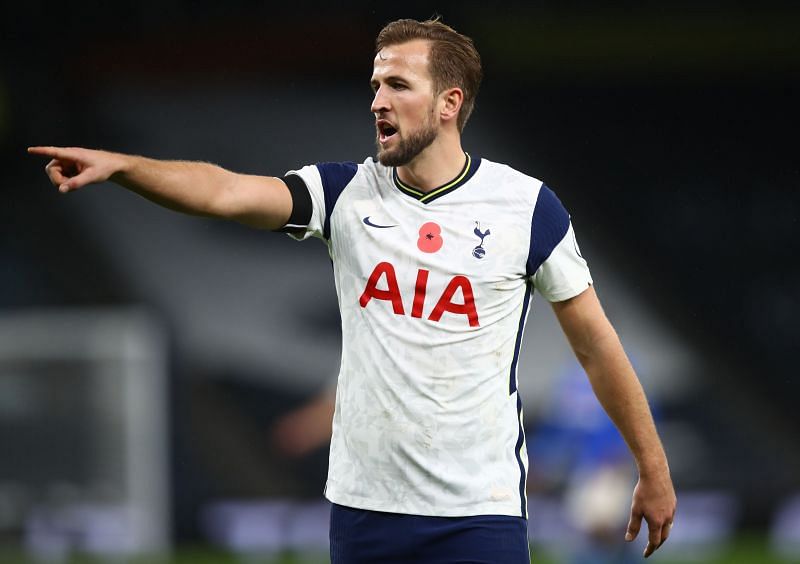 It should come as no surprise to learn that on a deal that is reportedly worth £250k per week, talismanic striker Harry Kane is Tottenham Hotspur's highest-paid player. The England captain's importance to the Tottenham Hotspur cause simply cannot be understated at this stage.
The 2020-21 campaign may be just a handful of games old, but Harry Kane has already had eight goals and nine assists to his name in just 15 appearances across all competitions. It's a record barely matched across Europe, and it's probably fair to say that Kane has been the Premier League's most outstanding performer this season.
Kane has a contract with Tottenham Hotspur till 2024, which makes his move away from North London highly unlikely. If Tottenham Hotspur are indeed to put together a Premier League title challenge this season, it's safe to say that Harry Kane would have to play a leading role from the front.