Aston Villa pulled off another great result tonight, beating Arsenal 0-3 at the Emirates.
Arsenal struggled to create chances and also to contain Villa's attack.
In a stunning result at the Emirates, Arsenal fell to a 0-3 defeat against Aston Villa. Arsenal could've been behind after just 49 seconds, as John McGinn smashed the ball home from inside the box following some good work from Jack Grealish, only for the goal to be chalked off by VAR.
In the end, though, it didn't matter. Villa opened the scoring on 25 minutes when Bukayo Saka scored a own goal. And from there, Arsenal simply couldn't break Dean Smith's side down.
Villa looked the more threatening side throughout the second half despite Arsenal having plenty of possession. In the end, two goals inside three minutes from Ollie Watkins eventually ensured Villa would claim all three points.
Here are five talking points from Aston Villa's win over Arsenal.
1 Villa worked incredibly hard for their win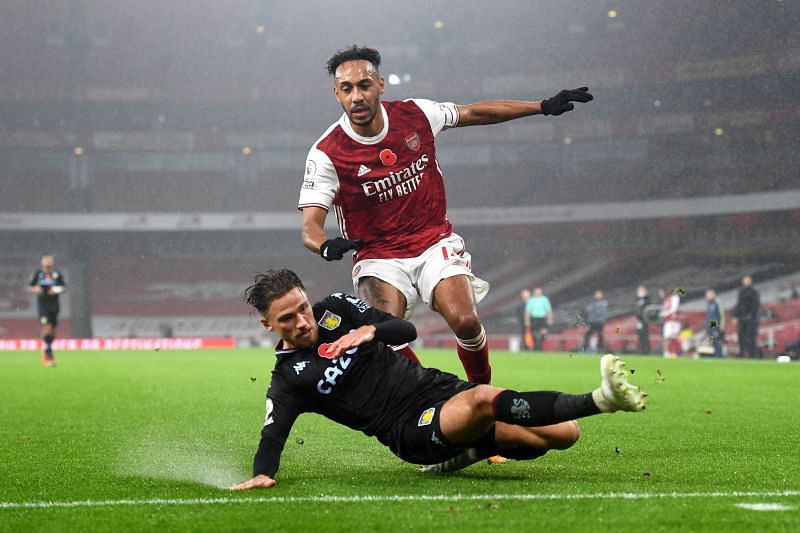 Aston Villa were coming into this game off the back of a pair of pretty poor results. They were thoroughly cut apart by Leeds United two weeks ago and also lost to Southampton despite a remarkable attempt at a second-half comeback. With that in mind, this match looked like a tricky one for them on paper.
Dean Smith's side certainly didn't make it look that way, though. They came into this match looking just as confident as they'd done following their 7-2 demolition of Liverpool and clearly earned their win. However, that's not to say they didn't have to work for the three points.
Instead, Villa worked incredibly hard from the get-go to pressure Arsenal and never allow them to be comfortable. When Mikel Arteta's side attempted to play from the back, the likes of Jack Grealish and Ollie Watkins were harrying them.
And Pierre-Emerick Aubameyang never really offered a threat thanks to the constant effort of both Matty Cash and Trezeguet, who tracked back tremendously.
Many observers felt that the bubble had burst for Villa following their two recent losses, but those losses might represent the exception rather than the rule judging by tonight's game. With incredibly talented players like Grealish being equally willing to put the hard work in, Villa could go places this season.
2 Arsenal struggled for creativity throughout the game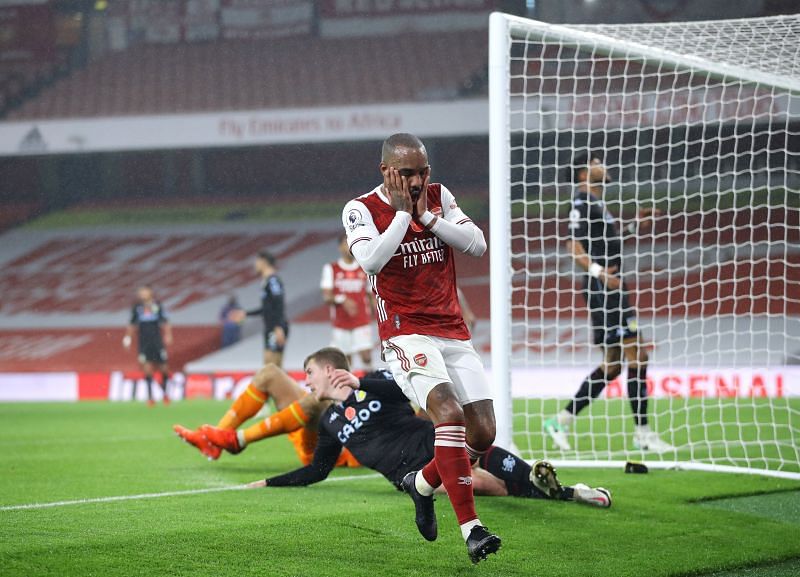 It seems hard to believe it now, but we're still less than four months removed from the last time these two sides faced off. And just as they did tonight, Villa took all three points in that fateful game – a result which allowed them to retain their Premier League status.
But while Villa have improved massively since – adding a deadly striker in Ollie Watkins, more defensive solidity, and more craft – Arsenal suffered from the same problem they did back in July. Despite having more possession, the Gunners simply couldn't create any true chances on goal.
In July, Arsenal failed to register a single shot on target. Tonight was a slight improvement on that, but they still only managed two attempts. With attackers like Pierre-Emerick Aubameyang and Willian on the pitch, that's simply not good enough.
The truth is that Arsenal completely lack any kind of creativity in midfield and are crying out for the kind of spark that a Ross Barkley or Jack Grealish could add. When it became apparent that Mesut Ozil was persona non grata at the Emirates, signing a creative player should surely have been Arsenal's priority in the transfer window.
The fact that they didn't do so is baffling and may cost them a place in the upper echelon this season.
3 Did VAR rob Villa of their opening goal?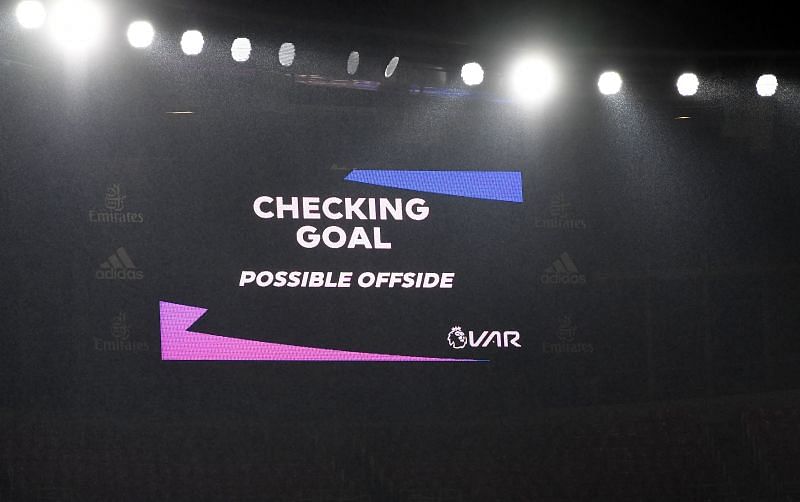 Aston Villa ended up beating Arsenal comfortably, but had the result gone Arsenal's way, Dean Smith's side could've had reason to complain. They could well have been ahead after just 49 seconds, when John McGinn smashed a cut-back from Jack Grealish into the net.
On first view, there didn't appear to be anything wrong with the goal. However, a VAR review decided to allow it because Ross Barkley had strayed offside. Simply put, this was an absolutely ludicrous call to make.
Not only was Barkley only a matter of centimeters off, but he wasn't even involved in the move that created the goal. Instead, referee Martin Atkinson was told that the Chelsea loanee had blocked the view of Arsenal goalkeeper Bernd Leno, and was thus advised to disallow the goal.
The issue with this was that McGinn's shot was hardly a daisy-cutter. Barkley could've been transparent – allowing Leno a full view of events – and the Arsenal keeper would never have saved it. In fact, no goalkeeper in the world would've been capable of saving such a hard, accurate shot.
Essentially, this was everything wrong with VAR – the lack of common sense, the overly meticulous nature – distilled into a nutshell. If the system is going to work, something has to change.
#4 Can England really continue to ignore Jack Grealish?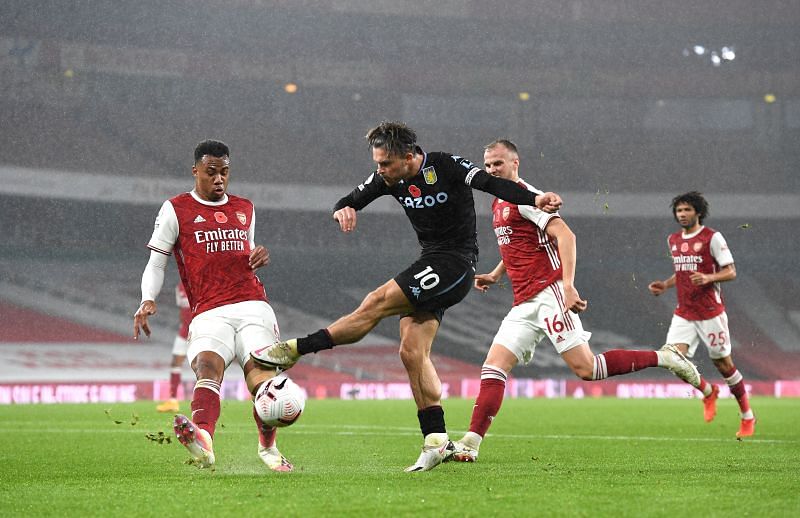 Prior to last month's international break, Jack Grealish put on one of the performances of the 2020-21 season thus far when he tormented Liverpool's defense during Aston Villa's 7-2 win over the champions.
It led him to a start in England's friendly game against Wales. And sure enough, the Villa captain assisted Dominic Calvert-Lewin's goal and was declared Man of the Match. Somehow though, it wasn't enough for England boss Gareth Southgate, who left him benched for the two competitive games against Belgium and Denmark.
Since then, Grealish's form hasn't dropped. He's been largely fantastic, even when Villa lost two recent games. And tonight was yet another top-class performance from him. He tortured Arsenal's defense every time he got the ball, and his run – from inside his own half – to create Ollie Watkins' second goal was sensational.
So can Southgate really continue to ignore such a talented player, even if he doesn't necessarily fit into the system England have been using? In all honesty, it'd be insane to do so. Grealish now has four goals and five assists in his seven Premier League games – close to Harry Kane's levels in terms of English players.
There can be no excuses from Southgate now. Grealish has earned a competitive start for England, and if he isn't given it, something's very wrong.
#5 Arsenal looked exhausted by the end of the game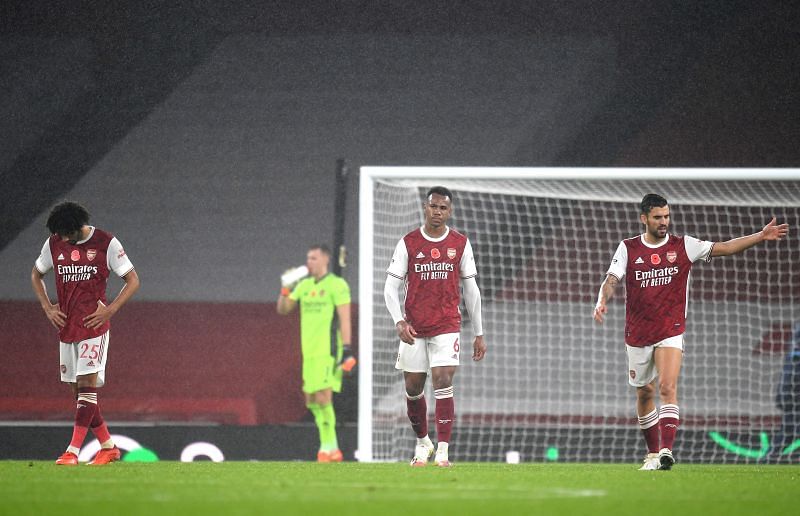 This was a tremendous showing from Aston Villa, but much less so for Arsenal. However, it wasn't just his side's lack of creativity that should have Mikel Arteta worrying after tonight's game. Simply put, Arsenal – particularly in the second half – looked exhausted.
Their players didn't win enough second balls against Villa's hungrier squad. They gave the ball away cheaply on plenty of occasions, and even their dangerous attackers like Pierre-Emerick Aubameyang and Alexandre Lacazette struggled.
Some of the players – Aubameyang, Willian, and Bukayo Saka in particular – even looked worryingly disinterested. When you take into account that this was the same side that beat Manchester United last week, it's hard to understand quite what went wrong.
One reason that could be suggested is that the Gunners are struggling for consistency due to their Europa League campaign. However, Arteta only started two of the players who faced Molde on Thursday – Willian and keeper Bernd Leno.
So perhaps something more is afoot here. After the game, Arteta said "the performance was not acceptable", and it's hard not to agree with him. After almost a year in charge, the Spaniard still hasn't quite righted the ship at the Emirates. One must only wonder how long it'll actually take.
Read more sports on Elitez-blog